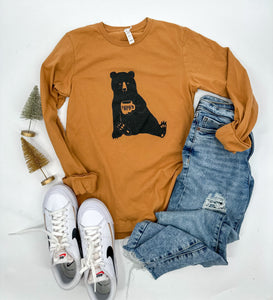 Everybody knows to not mess with a Mama bear! She is fierce, brave and will do anything to protect her cubs. Just give her some coffee and she's a force to be reckoned with. This is our unique spin on the popular "mama bear" trend! 
-I am a one mama shop, please allow 7-14 days to ship. Thank you so much for your patience.

-This tee is a unisex cut. I recommend sticking with your normal size.
-100% cotton (not pre-shrunk)