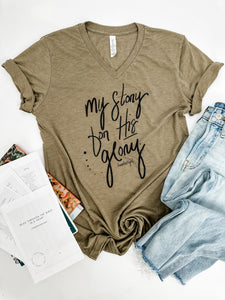 "You are the light of the world--like a city on a hilltop that cannot be hidden." Matthew 5:14
-Professionally screen-printed design.
-Unisex cut/fits true to size.
-Ultra soft triblend fabric (50/25/25 Polyester/Cotton/Rayon)
-Prov 31 Girl tees are available for pre-order. Please allow at least two weeks for your order to ship. Thank you for your patience. 

*Collabs are not eligible for discount codes.