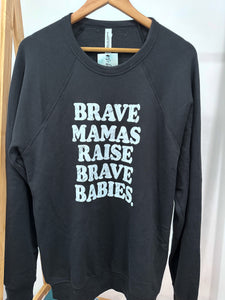 This shirt is for you...for you cycle breakers, gate keepers and watchmen on the wall. This shirt is for all you Brave Mamas who are raising up the next generation to be fearless, to be different, to be set apart for his glory.
-I am a one mama shop, please allow 7-14 days to ship. Thank you so much for your patience.

52/48 cotton/polyester 

"Homestead on Purpose" products are available for pre-order. Please allow at least two weeks for your order to ship. Thank you for your patience. 

*Collabs are not eligible for discount codes.H
Sizing Chart