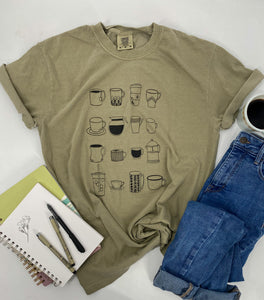 This fun little tee was made with the sleep deprived mama in mind; that mama whose many cups sit cold and forgotten in the microwave each day. But it definitely isn't mom exclusive. Any caffiene enthusiast will enjoy rocking this original design. So who needs some Mom Fuel?! 

-I am a one mama shop, please allow 7-14 days to ship. Thank you so much for your patience.
-This tee is a unisex cut. I recommend sticking with your normal size.
-100% cotton, pre-shrunk